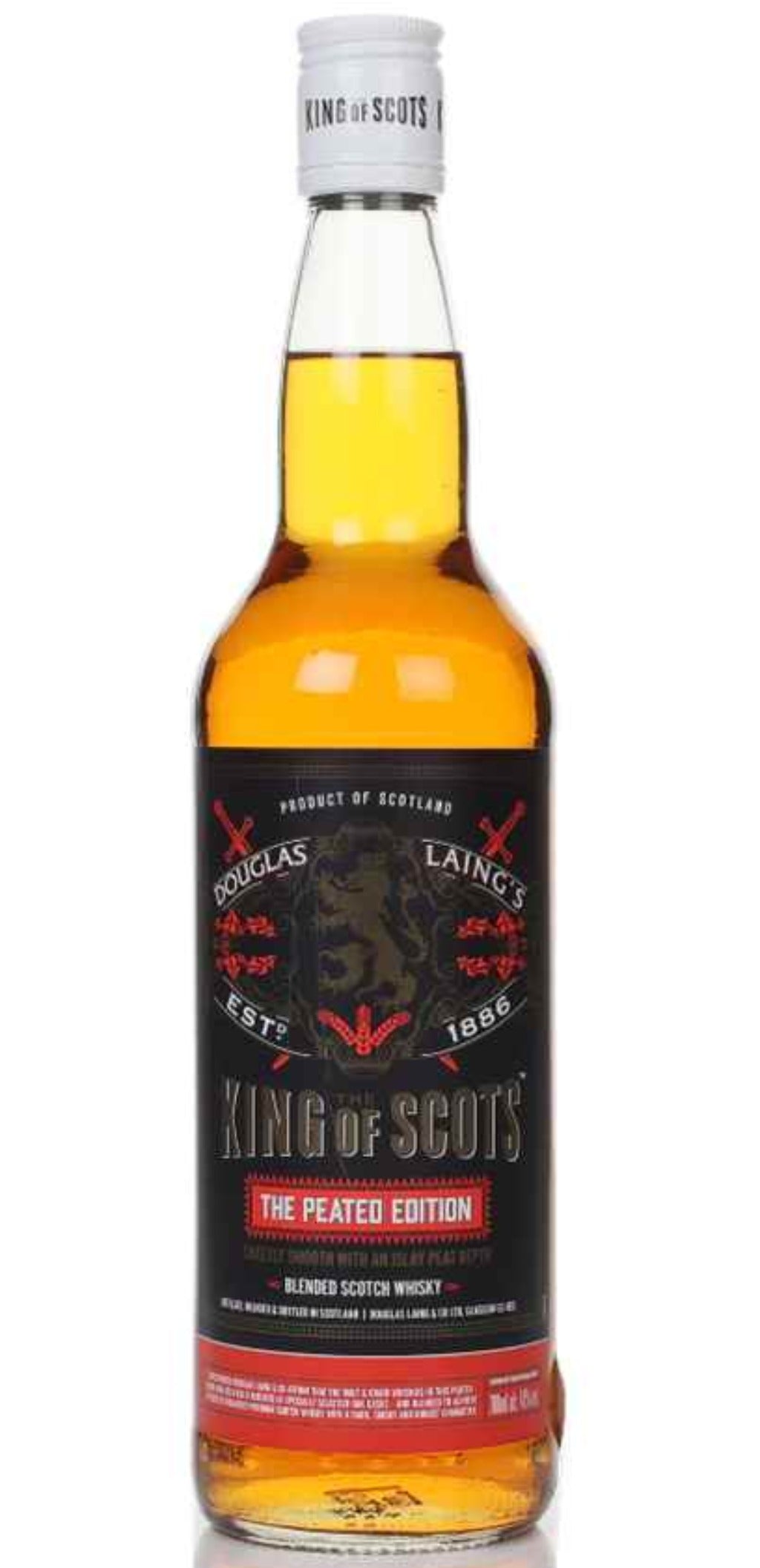 King of Scots Peated Blended Scotch Whisky
The King of Scots is blended to create an exceptionally rich and sweet, and this release the Peated edition has a twist using quality malts from the Master blenders preference Islay distilleries to create a peated dram 'fit for a King'. Douglas Laing's history with King of Scots dates back as far as 1948, as one of the first Scotches to be sold by Fred Douglas Laing. Single Grain Whisky married with a higher-than-normal proportion of aged Malt Whiskies, especially those from Islay. 
Click HERE to view our whisky tasting guide.