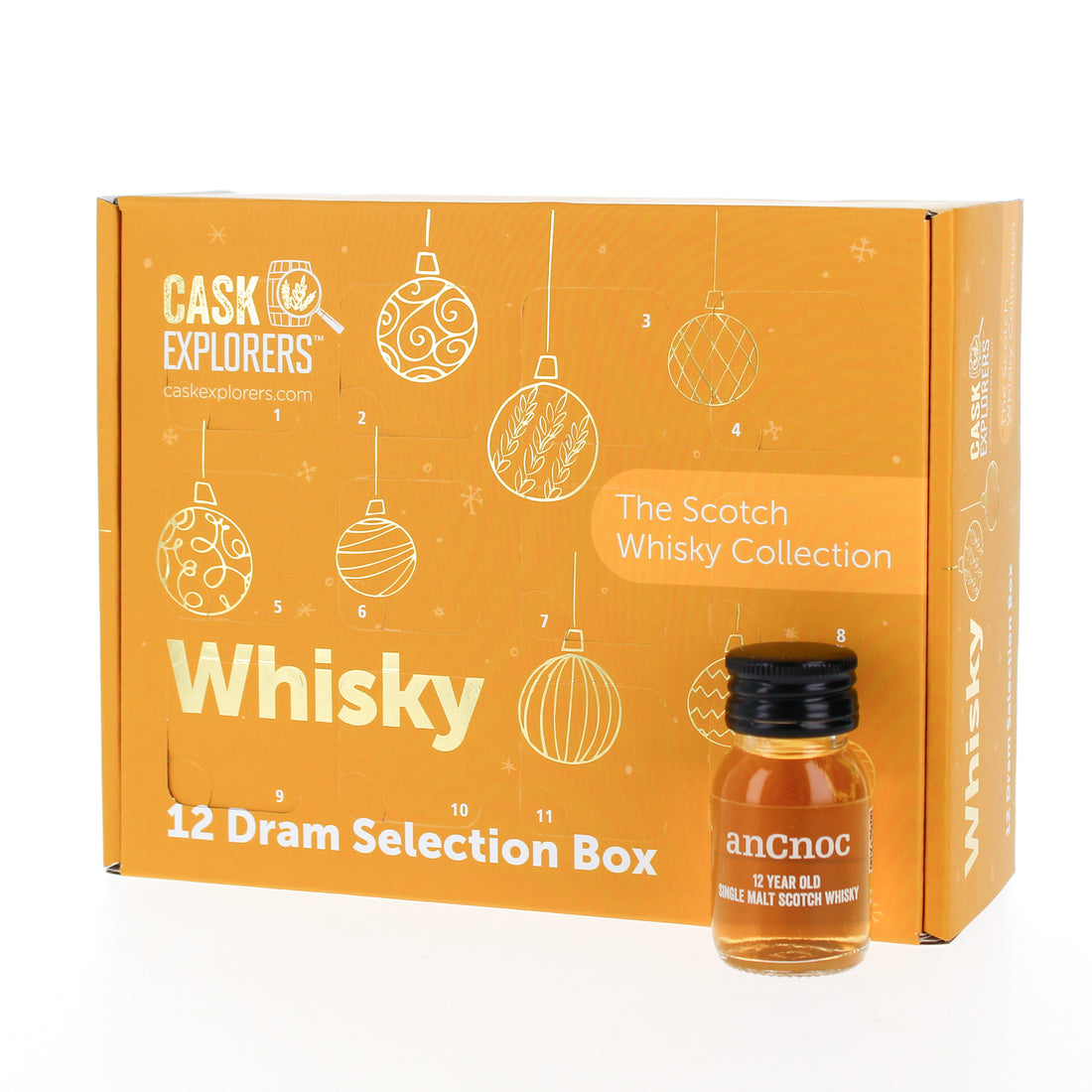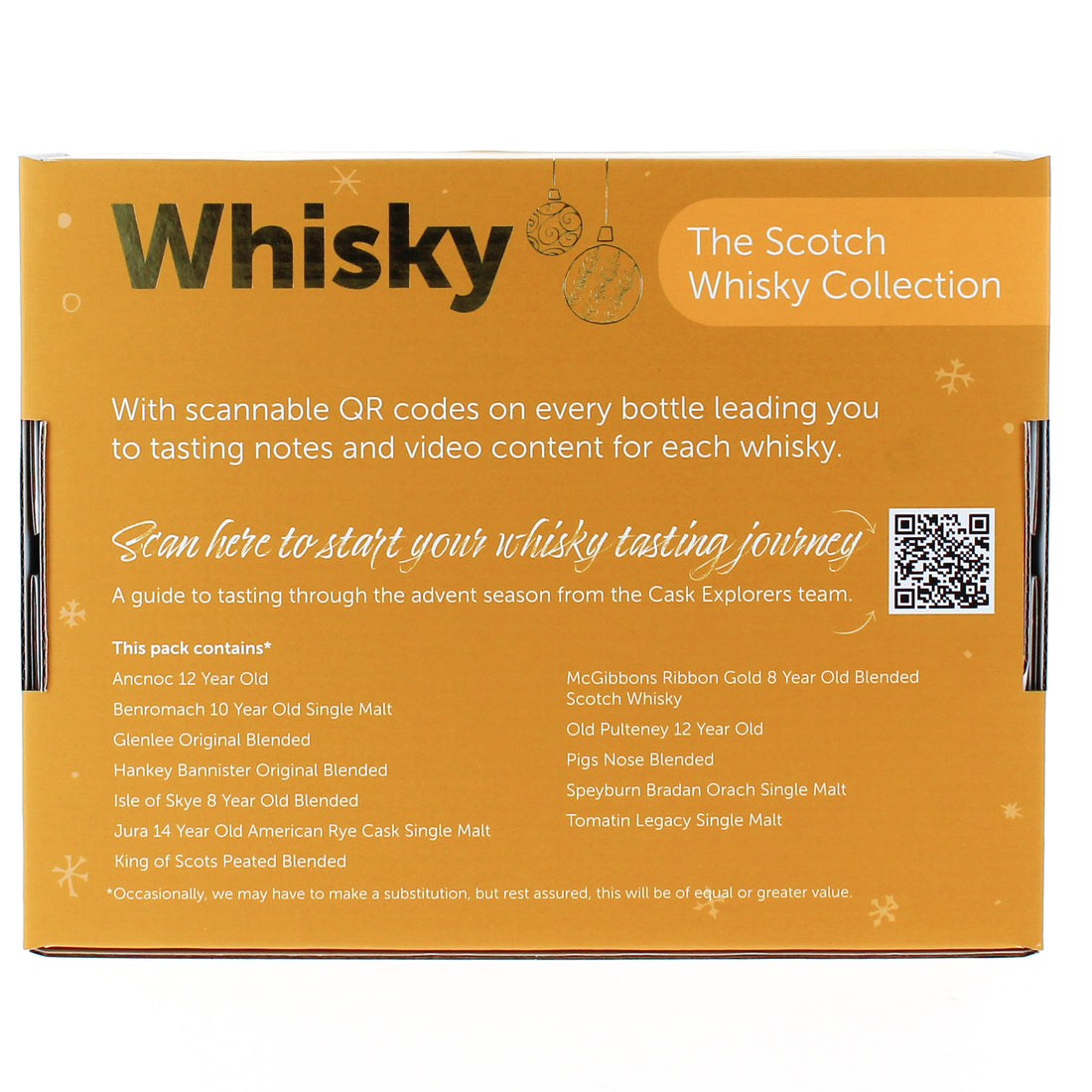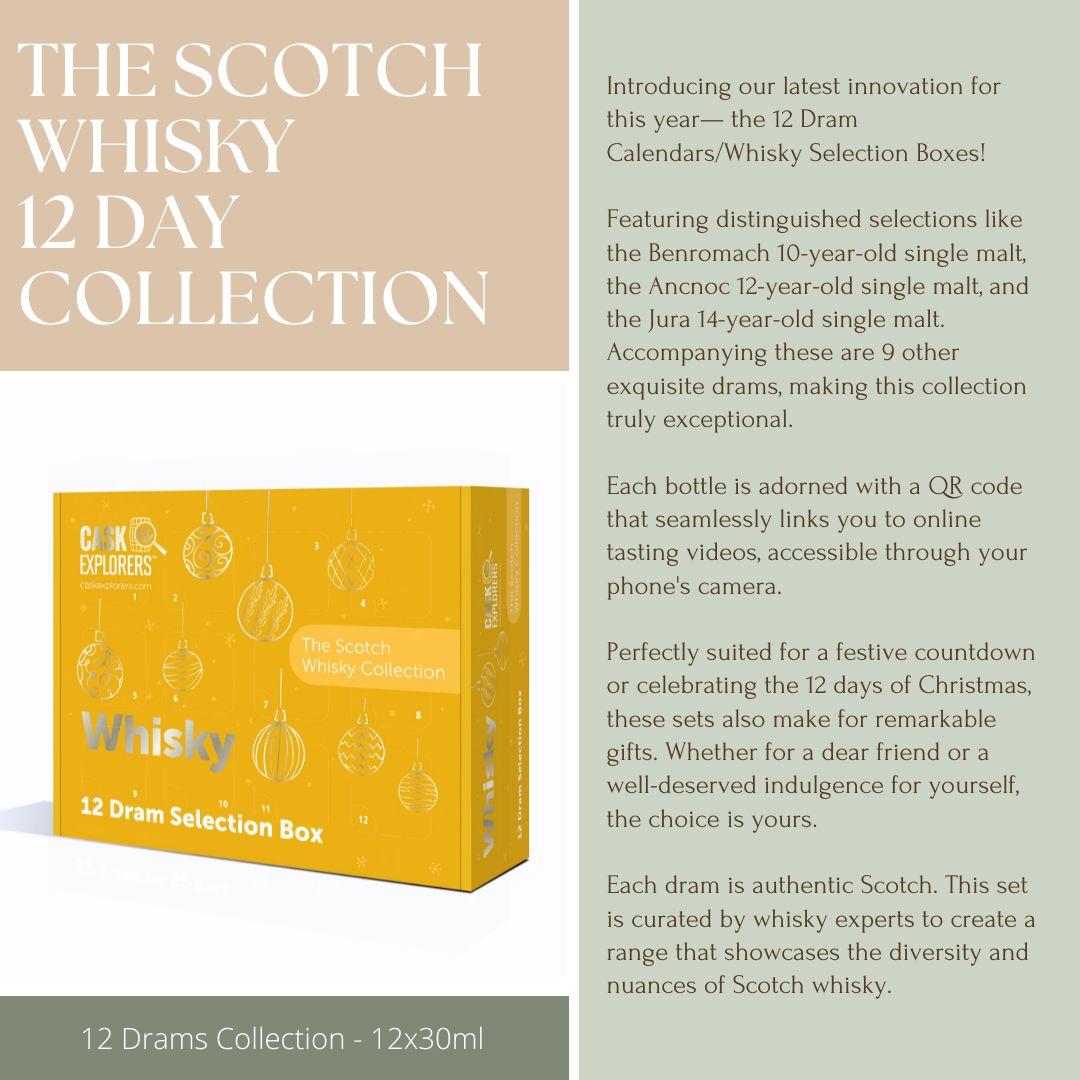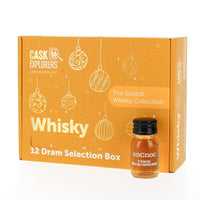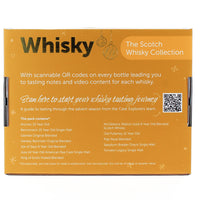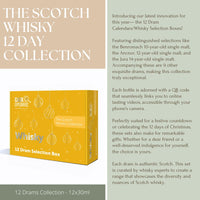 12 Day Scotch Whisky Advent Calendar 2023 - £49.99 12x3cl 40.5%
Introducing our latest innovation for this year— the 12 Dram Calendars/Whisky Selection Boxes!
Featuring distinguished selections like the Benromach 10-year-old single malt, the Ancnoc 12-year-old single malt, and the Jura 14-year-old single malt. Accompanying these are 9 other exquisite drams, making this collection truly exceptional.
Each bottle is adorned with a QR code that seamlessly links you to online tasting videos, accessible through your phone's camera.
Perfectly suited for a festive countdown or celebrating the 12 days of Christmas, these sets also make for remarkable gifts. Whether for a dear friend or a well-deserved indulgence for yourself, the choice is yours.
Each dram is authentic Scotch. This set is curated by whisky experts to create a range that showcases the diversity and nuances of Scotch whisky.
We don't want to ruin the surprise, so if you want a full list of what's in the calendar click the 'what's in the pack' link below.
Don't miss out - this is the whisky advent calendar to get and stocks are limited - so do hurry!!
Our calendars will be shipping across the world starting from the middle of September. You can place PRE-ORDERS now to make sure you get the ones you want.
You'll get the exact cost of shipping in checkout (before you commit!).  Delivery costs are £55 for USA*,  £27.50 for EU Countries and just under a fiver across the UK. Asia, Africa and Oceana are all on our shipping routes - see price before checkout!!  (US orders will take approx two weeks once shipping has commenced.).
*Hawai costs £185. And sadly, if you live in Utah, Iowa, Canada,  Alabama, Poland, India, Mississippi, New Hampshire, Estonia, and Bulgaria we can't ship to you (consider moving home - sorry!!!)
this pack contains:
*The whiskies included might vary slightly to the pictures due to batch production, however, where necessary, substitutes will be of equal to or greater value.