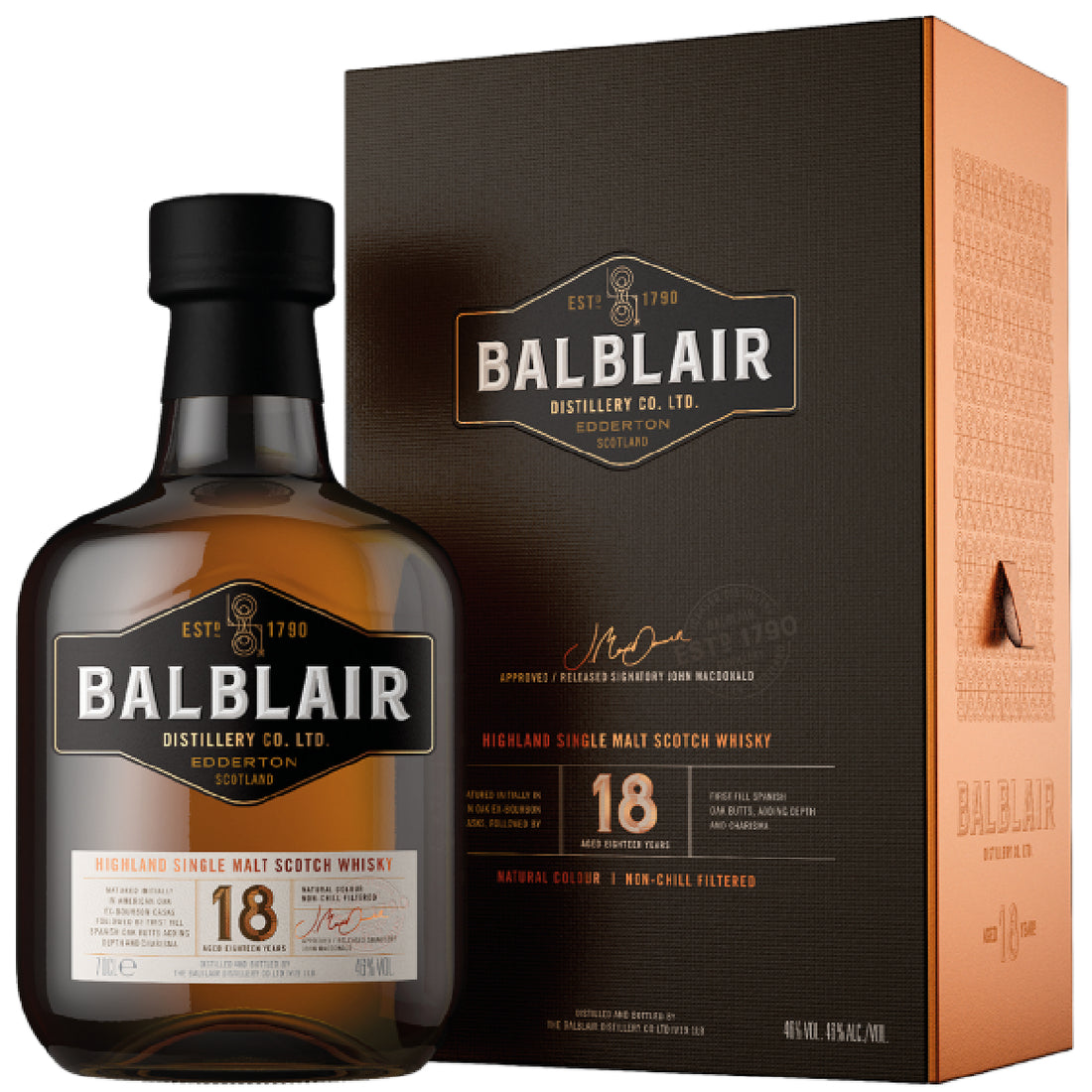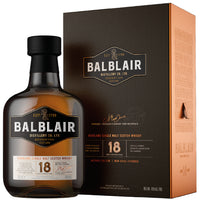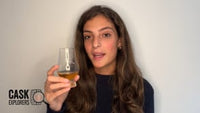 Balblair 18 Year Old Single Malt Scotch Whisky
The Balblair collection is intriguingly complex and satisfying. They capture the intense esters at the start of the spirit cut to give their Whisky the core characteristics of apricots, oranges, spices, floral notes and green apples. The heavier oils and lipids at the end of the cut are also captured, giving leathery, nutty and full-bodied characteristics. Great distillery and a great dram!
Click HERE to view our whisky tasting guide.