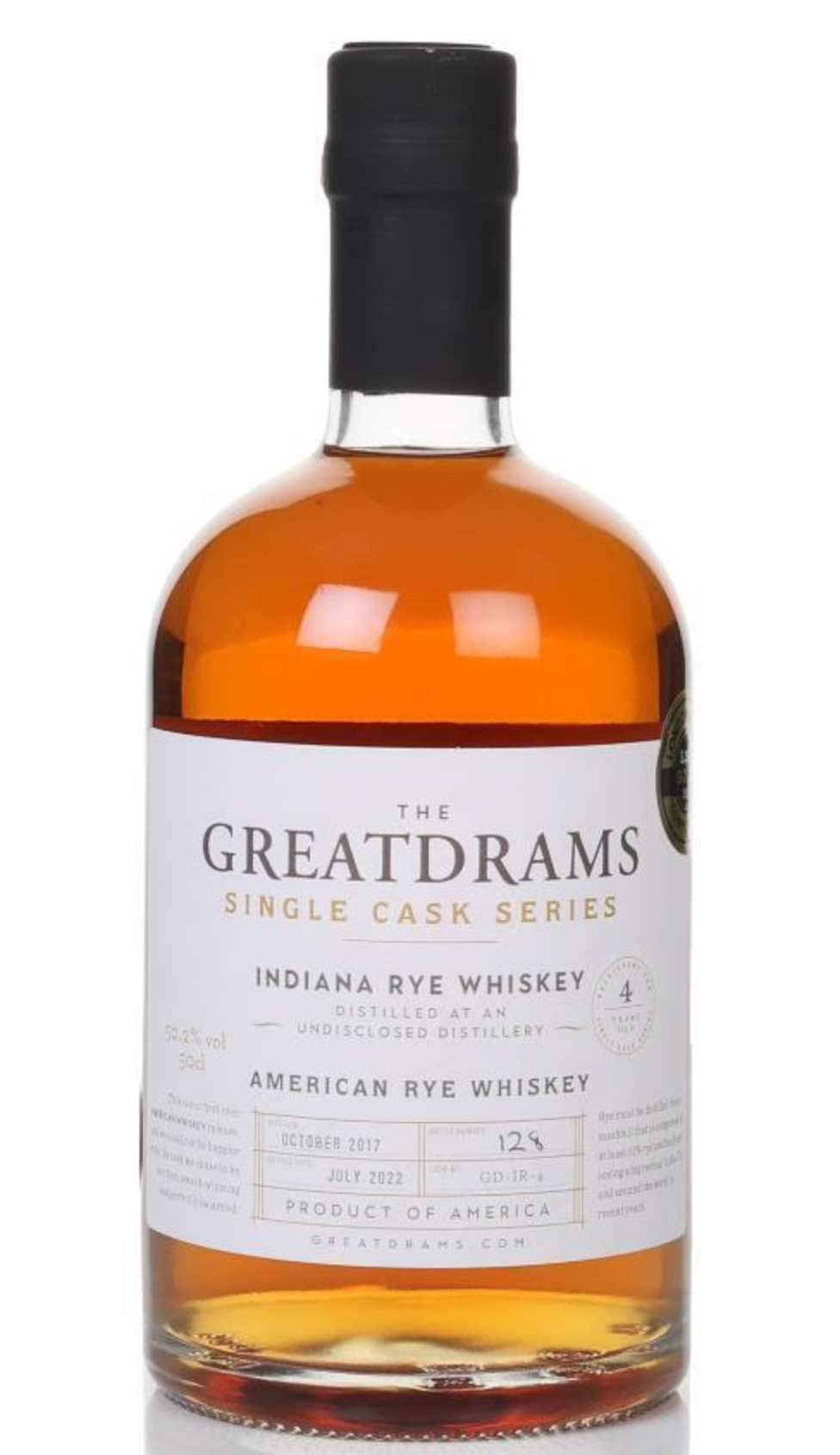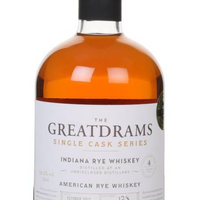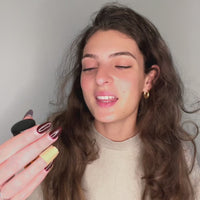 Indiana Rye 4 Year Old 2017 Great Drams Single Cask Series American Rye Whiskey
Indiana Rye 4 Year Old by indie bottler Great Drams is a Single Cask American Rye Whiskey. A fascinating find as single casks are not largely common for Rye whisky - as the law states the Rye content in the mash bill must be at least 51%. This release is from an undisclosed distillery in Indiana and was distilled in October 2017 before 193 bottles were filled for the global market in July 2022.
Click HERE to view our whisky tasting guide.