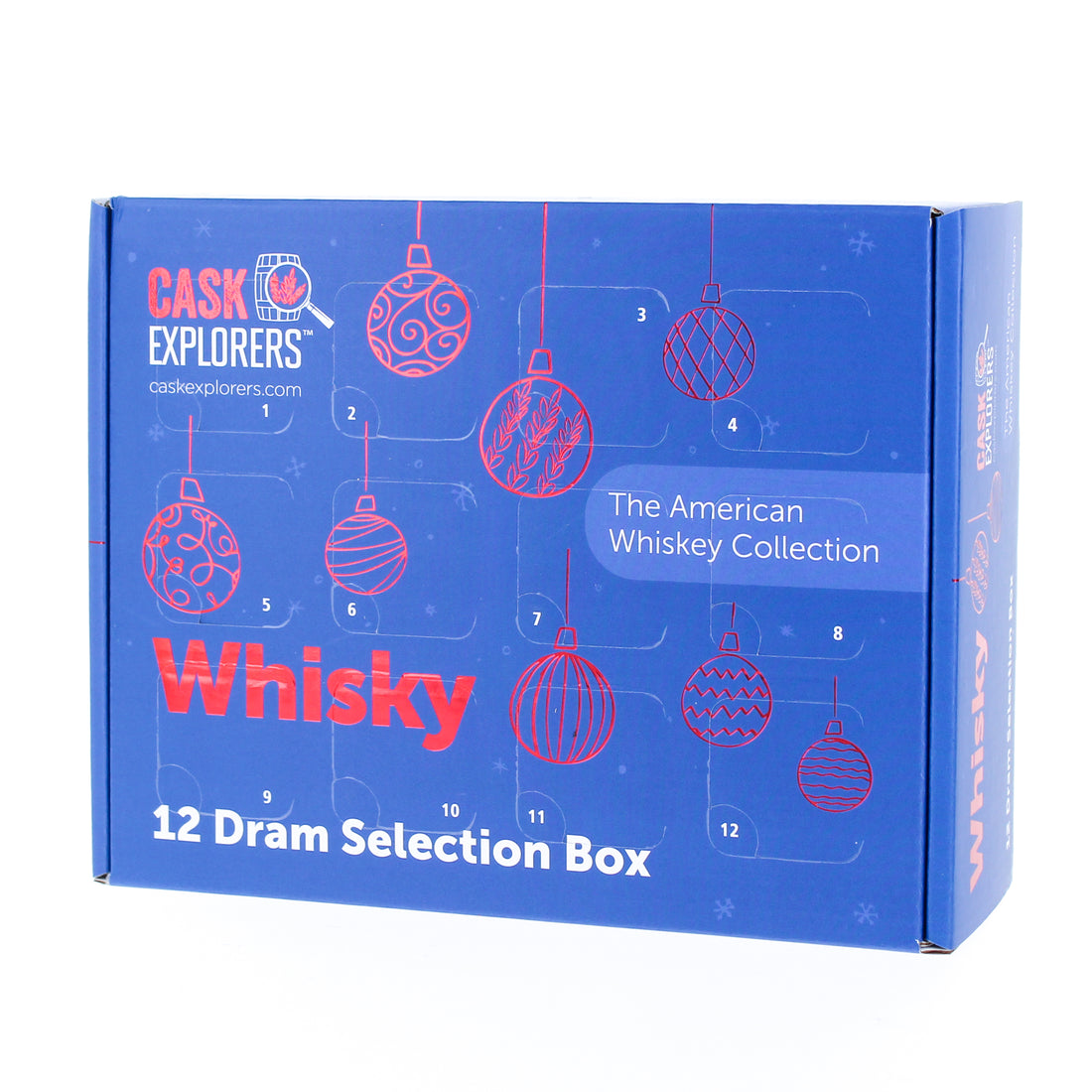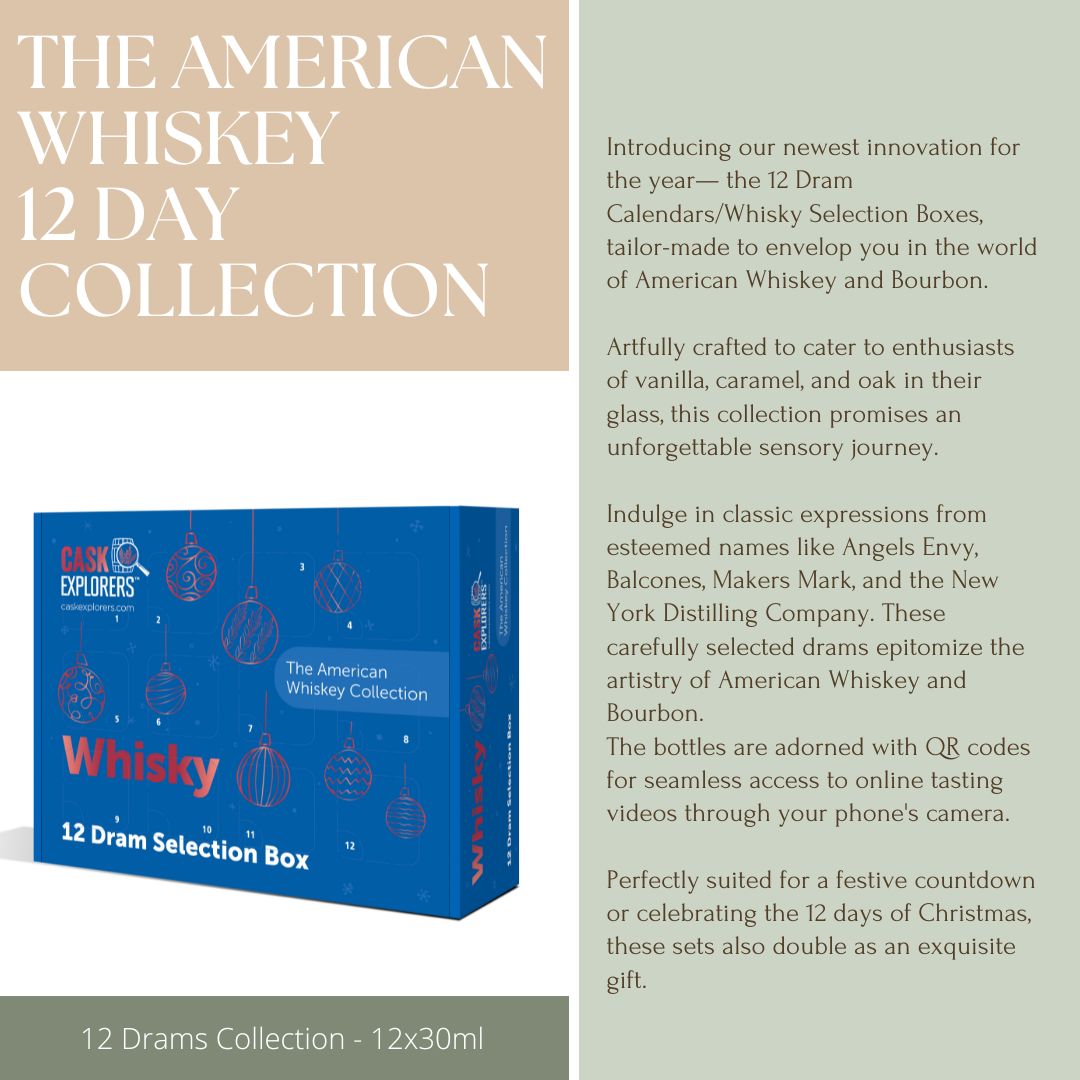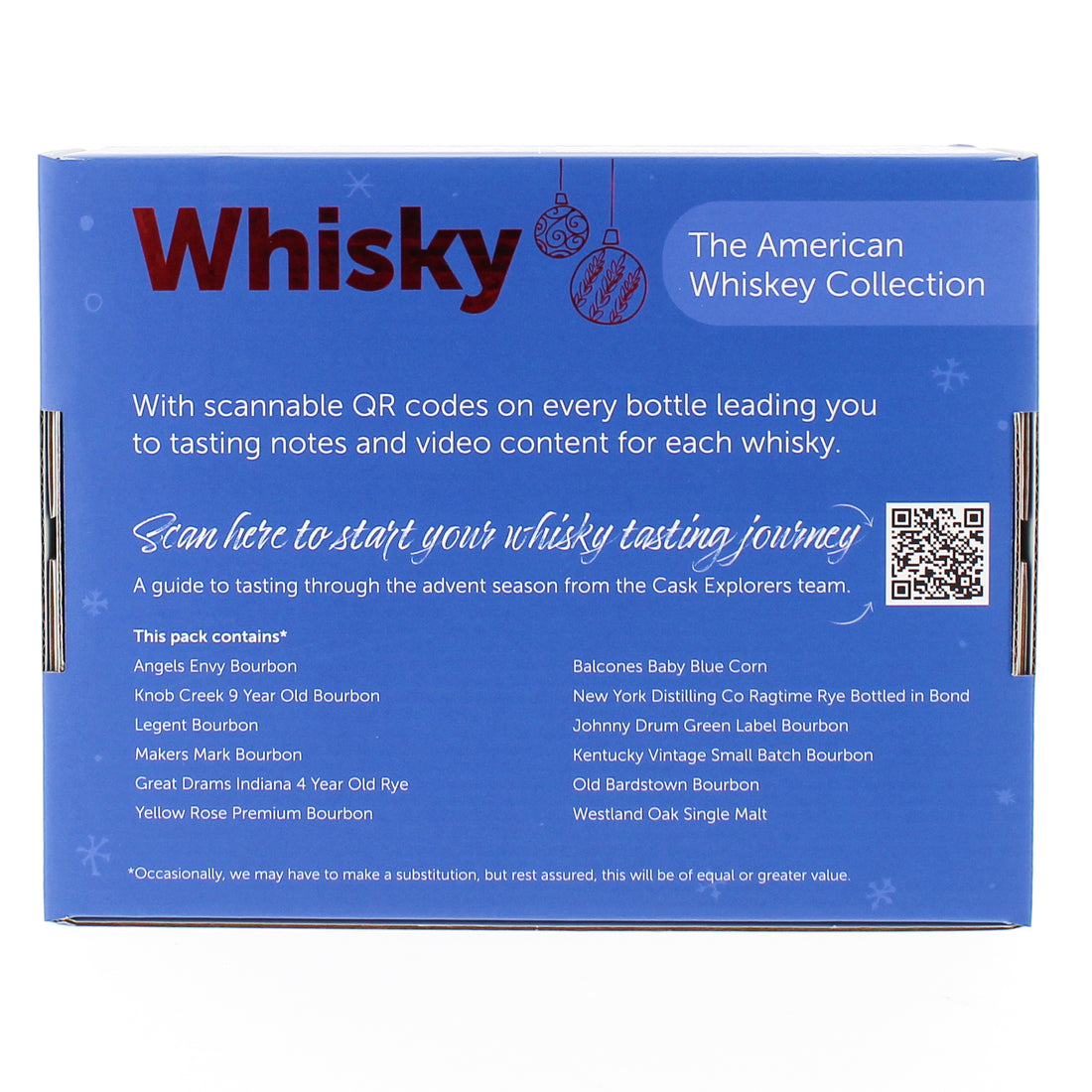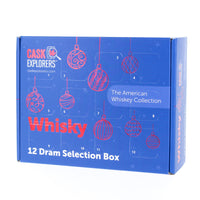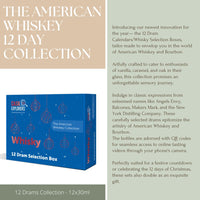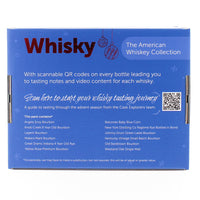 12 Day American Whiskey Advent Calendar 2023 - £74.99 - 3x12cl 45.6%
Introducing our newest innovation for the year— the 12 Dram Calendars/Whisky Selection Boxes, tailor-made to envelop you in the world of American Whiskey and Bourbon.
Artfully crafted to cater to enthusiasts of vanilla, caramel, and oak in their glass, this collection promises an unforgettable sensory journey.
Indulge in classic expressions from esteemed names like Angels Envy, Balcones, Makers Mark, and the New York Distilling Company. These carefully selected drams epitomize the artistry of American Whiskey and Bourbon.
The bottles are adorned with QR codes for seamless access to online tasting videos through your phone's camera.
Perfectly suited for a festive countdown or celebrating the 12 days of Christmas, these sets also double as an exquisite gift.
We don't want to ruin the surprise, so if you want a full list of what's in the calendar click the 'what's in the pack' link below.

Don't miss out - this is the whisky advent calendar to get and stocks are limited - so do hurry!!
Our calendars will be shipping across the world starting from the middle of September. You can place PRE-ORDERS now to make sure you get the ones you want.
You'll get the exact cost of shipping in checkout (before you commit!).  Delivery costs are £55 for USA*,  £27.50 for EU Countries and just under a fiver across the UK. Asia, Africa and Oceana are all on our shipping routes - see price before checkout!!  (US orders will take approx two weeks once shipping has commenced.).
*Hawai costs £185. And sadly, if you live in Utah, Iowa, Canada,  Alabama, Poland, India, Mississippi, New Hampshire, Estonia, and Bulgaria we can't ship to you (consider moving home - sorry!!!)
this pack contains:
*The whiskies included might vary slightly to the pictures due to batch production, however, where necessary, substitutes will be of equal to or greater value.