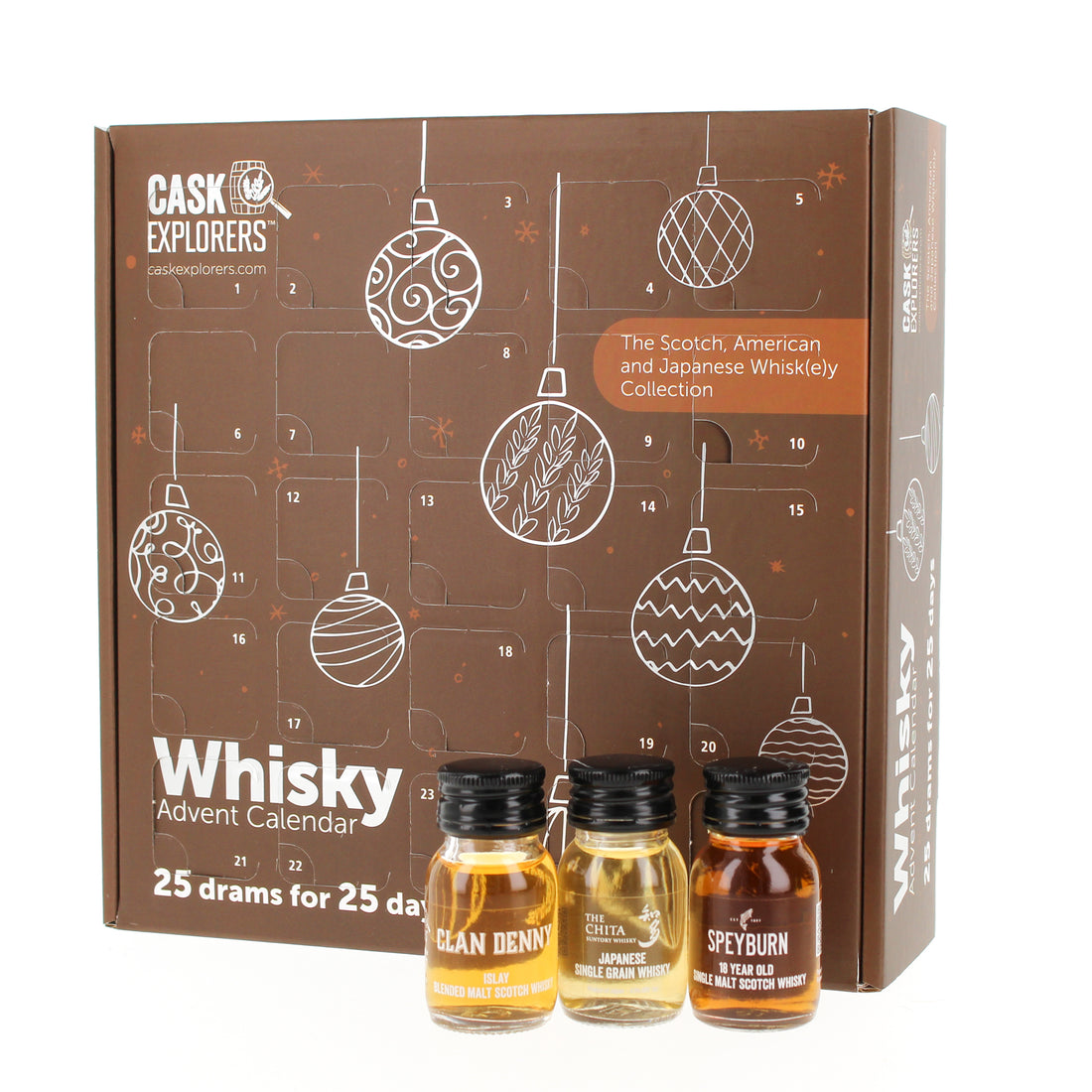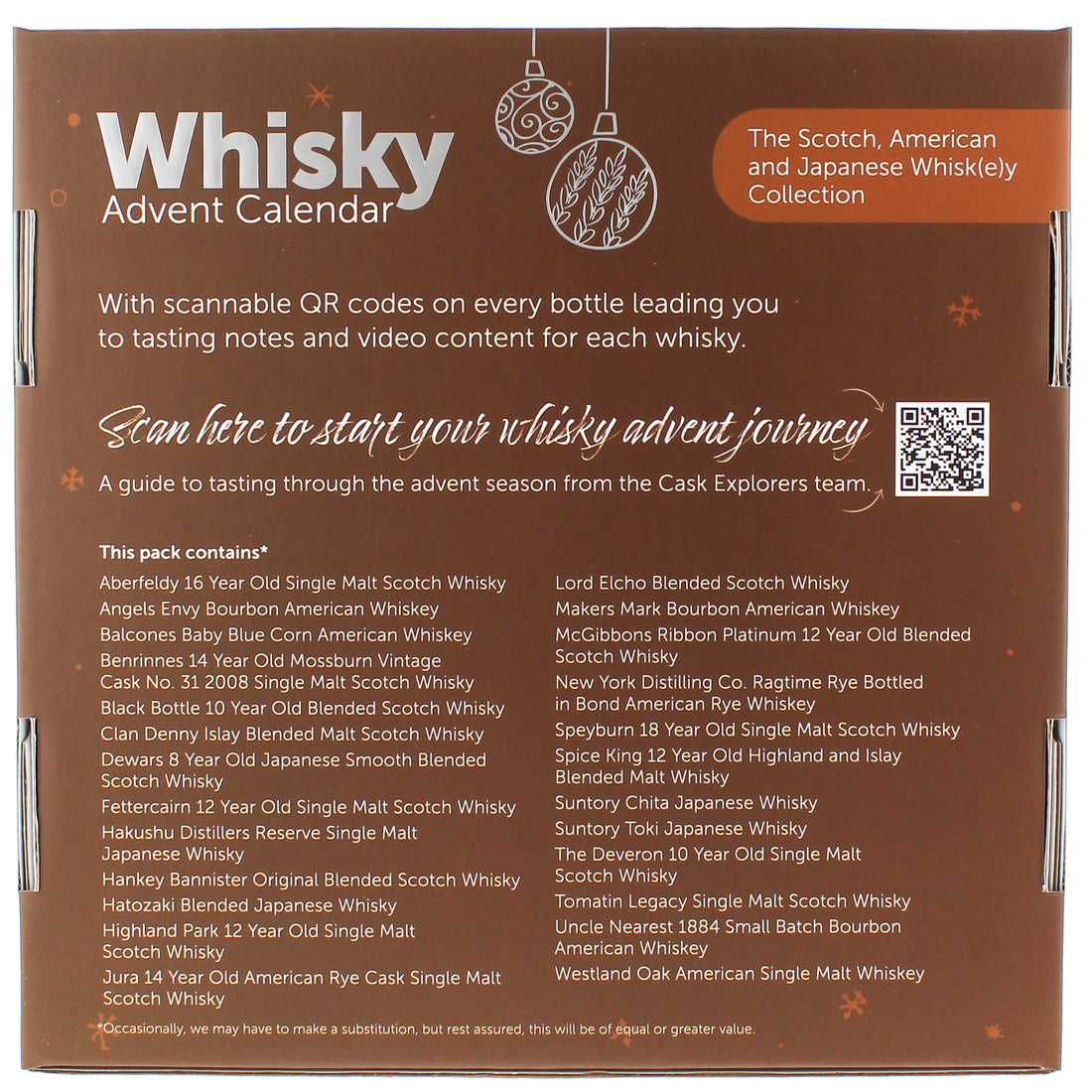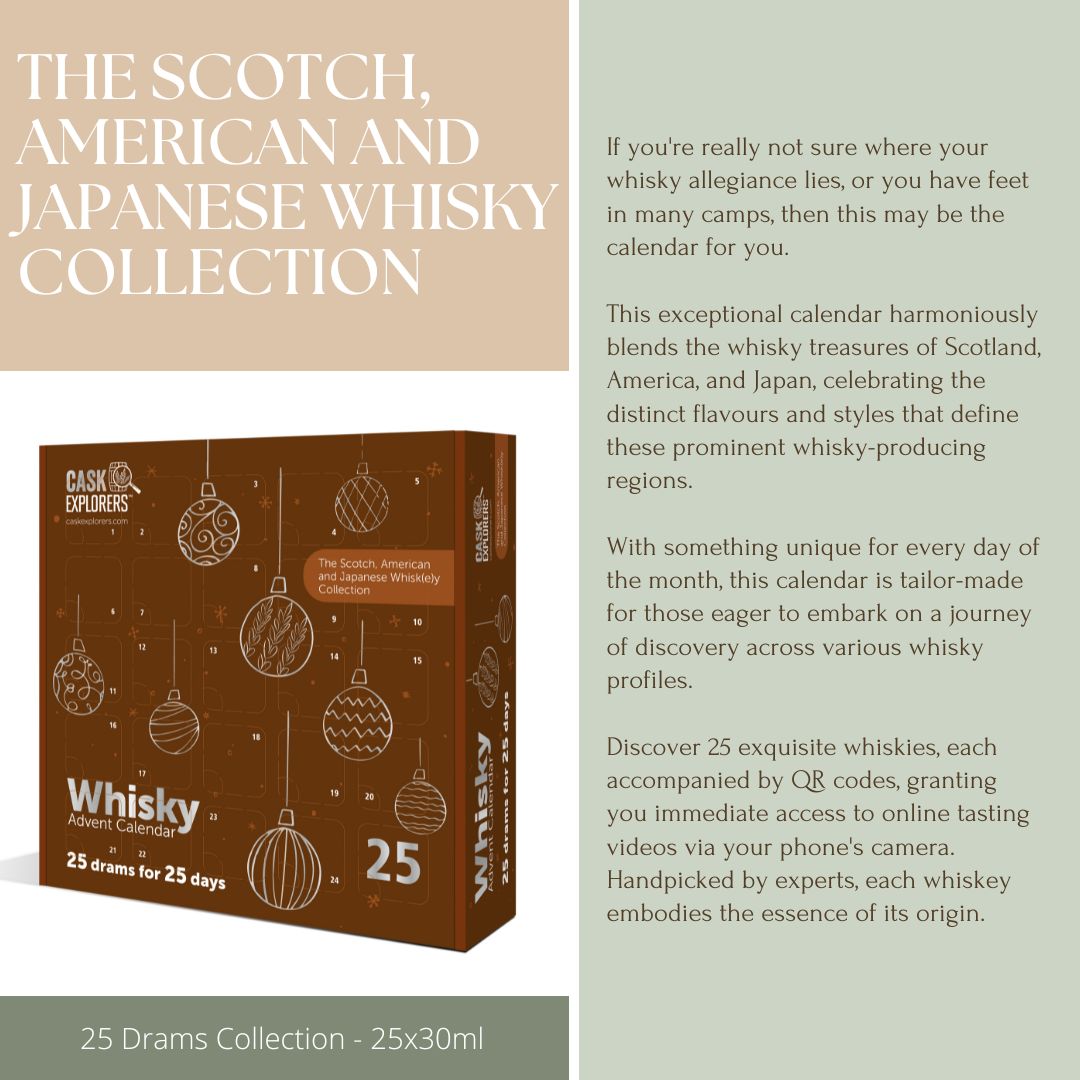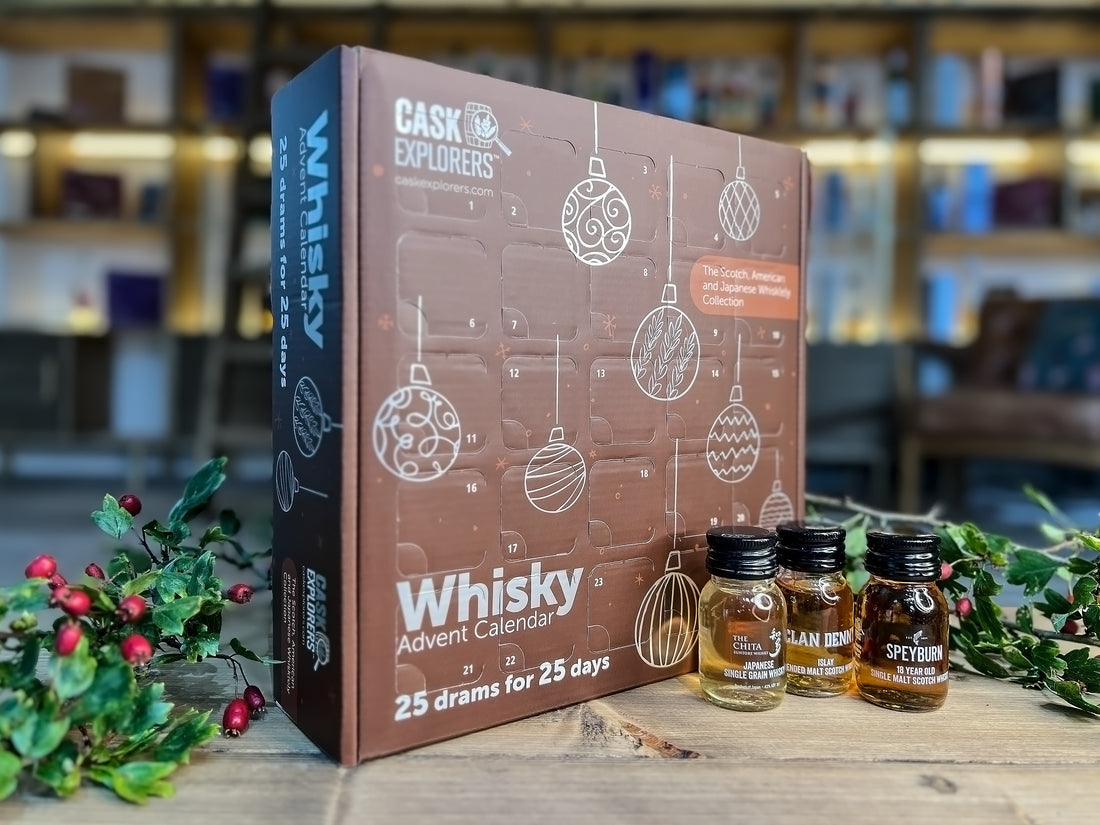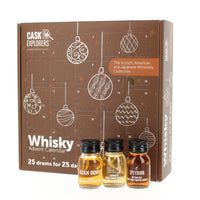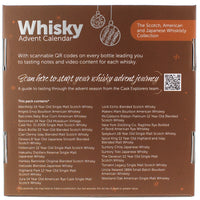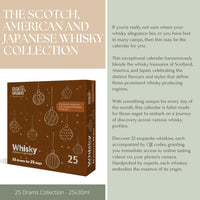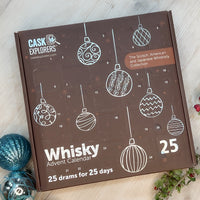 25 Day Scotch/USA/Japanese Whisky Advent Calendar 2023- £129.99 25x3cl 43.3%
If you're really not sure where your whisky allegiance lies, or you have feet in many camps, then this may be the calendar for you.
This exceptional calendar harmoniously blends the whisky treasures of Scotland, America, and Japan, celebrating the distinct flavours and styles that define these prominent whisky-producing regions.
With something unique for every day of the month, this calendar is tailor-made for those eager to embark on a journey of discovery across various whisky profiles.
Discover 25 exquisite whiskies, each accompanied by QR codes, granting you immediate access to online tasting videos via your phone's camera.
Handpicked by experts, each whiskey embodies the essence of its origin.
Unveiling our latest offering for 2023, in response to fervent demand—the American Whiskey Advent Calendar.
This captivating calendar presents a well-balanced fusion of Kentucky Bourbons and American Whiskies, highlighted by renowned names like Makers Mark, Balcones, Elijah Craig, and Knob Creek.

Immerse yourself in an exceptional assortment of whiskey, created with affordability but also quality in mind.
Explore 25 distinguished whiskies, each equipped with QR codes for instant access to online tasting videos, easily accessible through your phone's camera.
Carefully curated by our experts, this collection promises an immersive whiskey-tasting experience that lasts throughout the entire Advent season.
We don't want to ruin the surprise, so if you want a full list of what's in the calendar click the 'what's in the pack' link below.
Don't miss out - this is the whisky advent calendar to get and stocks are limited - so do hurry!!
Our calendars will be shipping across the world starting from the middle of September. You can place PRE-ORDERS now to make sure you get the ones you want.
You'll get the exact cost of shipping in checkout (before you commit!).  Delivery costs are £55 for USA*,  £27.50 for EU Countries and just under a fiver across the UK. Asia, Africa and Oceana are all on our shipping routes - see price before checkout!!  (US orders will take approx two weeks once shipping has commenced.).
*Hawai costs £185. And sadly, if you live in Utah, Iowa, Canada,  Alabama, Poland, India, Mississippi, New Hampshire, Estonia, and Bulgaria we can't ship to you (consider moving home - sorry!!!)
this pack contains:
*The whiskies included might vary slightly to the pictures due to batch production, however, where necessary, substitutes will be of equal to or greater value.