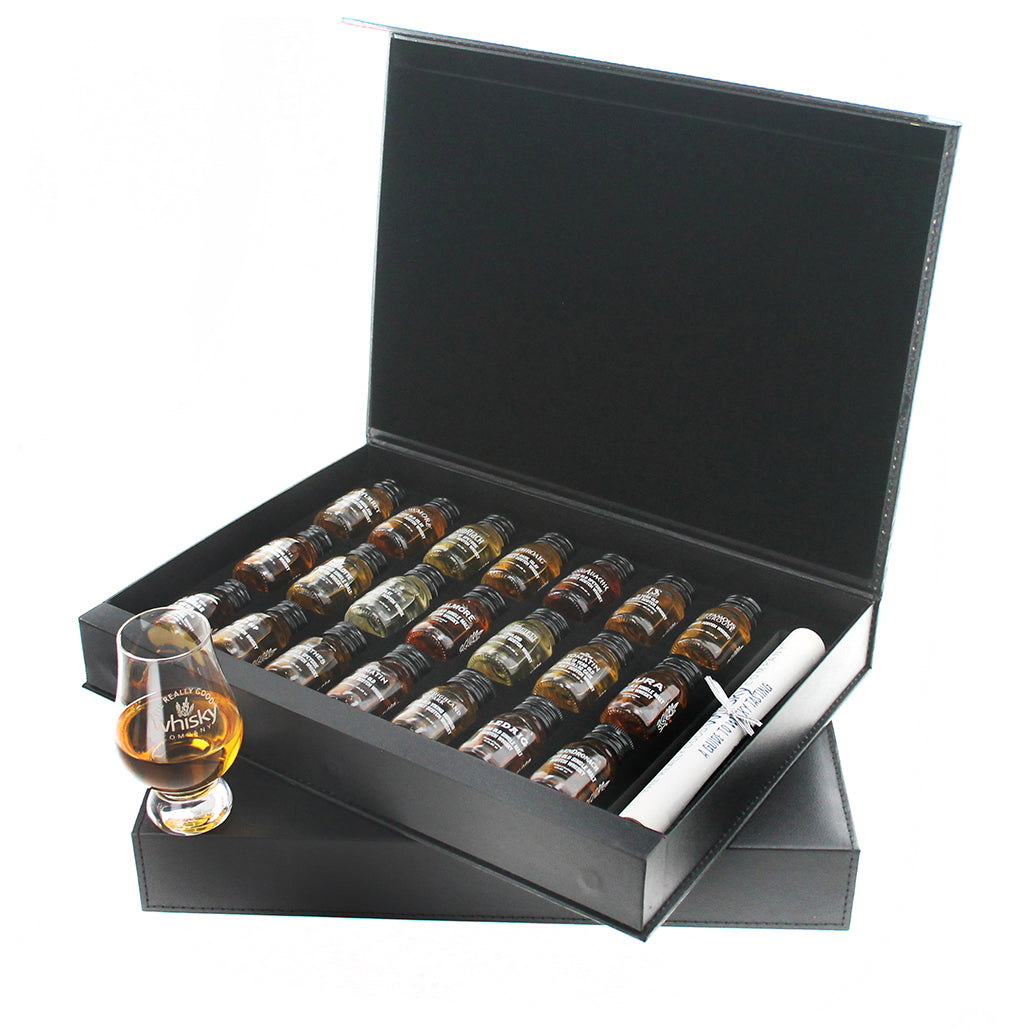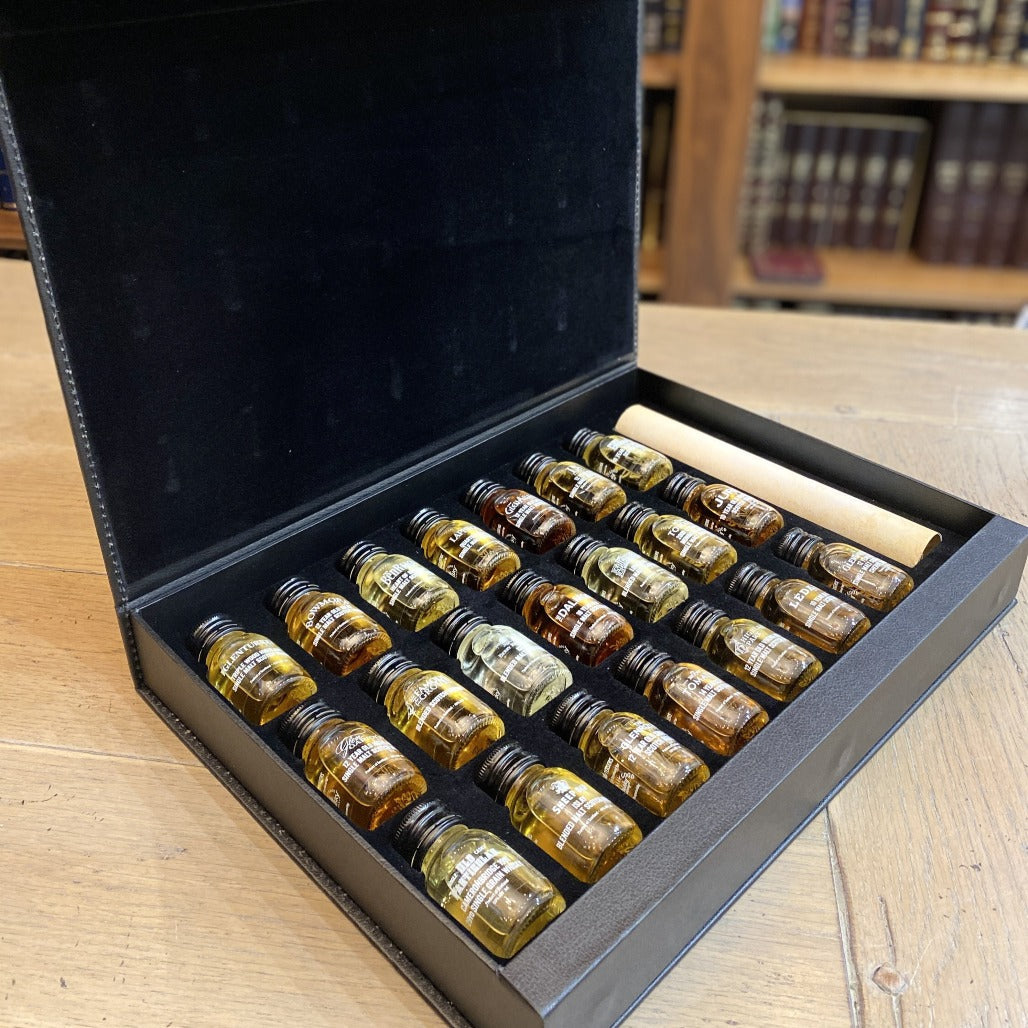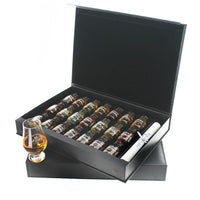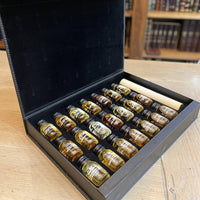 21 Drams - Whisky tasting in a Gift Box with Whisky Tasting Guide - 21 x 3cl
This whisky gift set makes a fabulous present for any whisky fan and it's presented in a premium faux leather gift box so it looks great too! You'll find 21 'Really Good' whiskies to taste and try, along with a guide to tasting whisky. Each whisky is sourced directly from the distillery, re-bottled under the HMRC Scotch Whisky Verification scheme and then curated together to make an all encompassing collection and providing a comprehensive tasting adventure.
There's 21 Drams, all of good quality, with differing ages and cask finishes which gives an all round tasting experience. The whiskies are all Scotch Whisky, mostly single malts, with the odd grain, blend or blended malts in there for comparison. This is a perfect gift for a passionate whisky lover - and would also suit a present to be shared - can see this at a dinner party being handed round, or in a staff room at Christmas time. Great for corporate gift giving and would make a superb 21st birthday gift too!! 
this pack contains:
*The whiskies included might vary slightly to the pictures due to batch production, however, where necessary, substitutes will be of equal to or greater value.