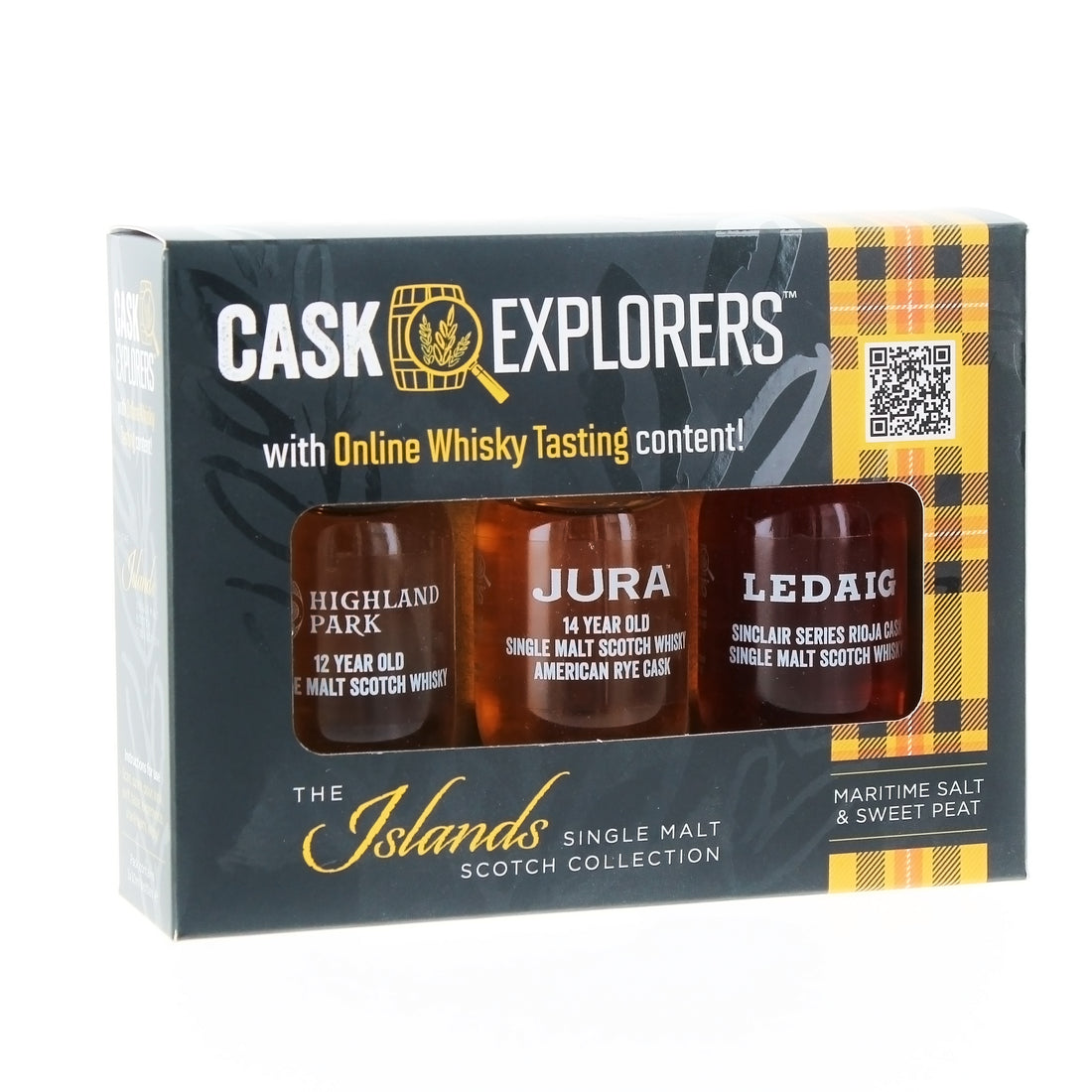 The Islands - Scotch Whisky Tasting Pack - 3x3cl
What better way to explore the Scottish Islands than with this whisky tasting pack with three magnificent single malts from the region. 
The whiskies from the Islands are extremely varied and have few similarities, though can often be distinguished from other whisky regions by generally having a smokier flavour with peaty and salty undertones.  Follow our guided tasting notes to discover for yourself.
To see more info about the Highlands click here
this pack contains:
*The whiskies included might vary slightly to the pictures due to batch production, however, where necessary, substitutes will be of equal to or greater value.