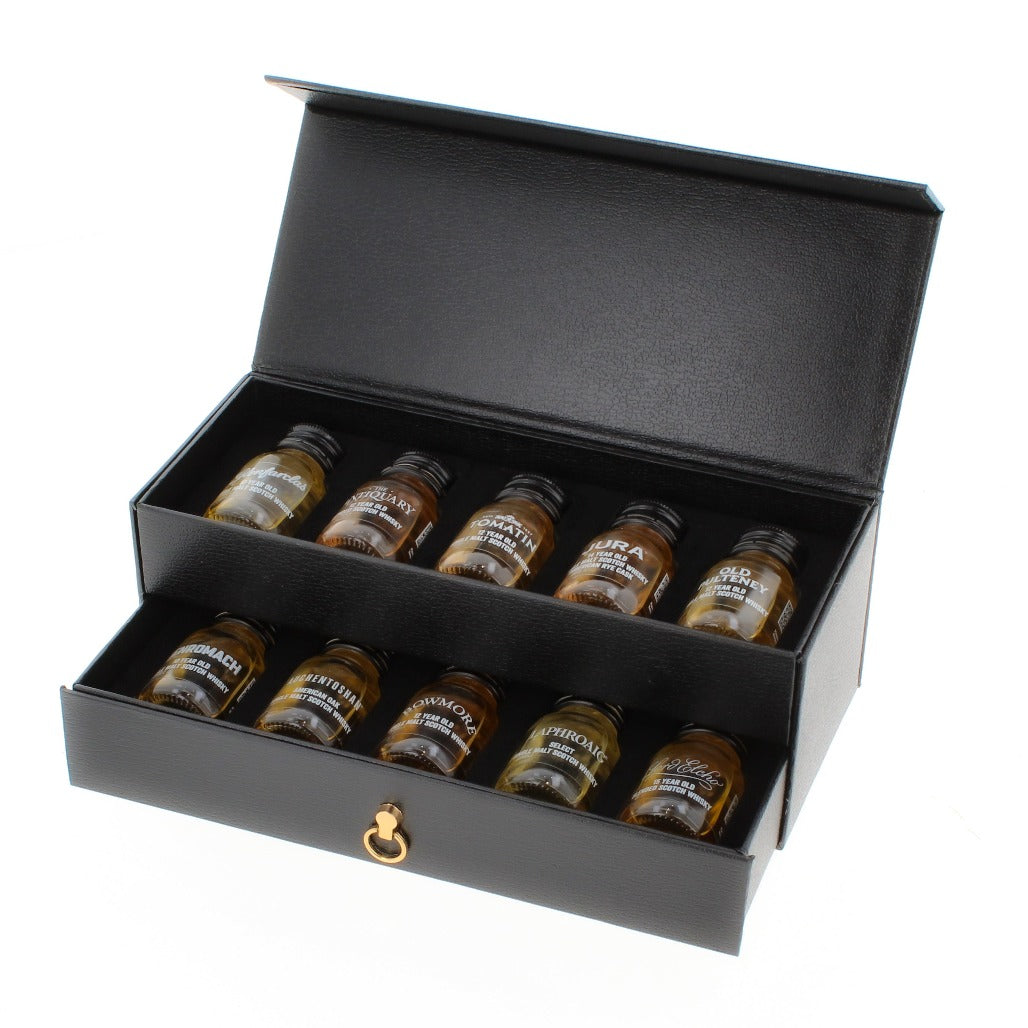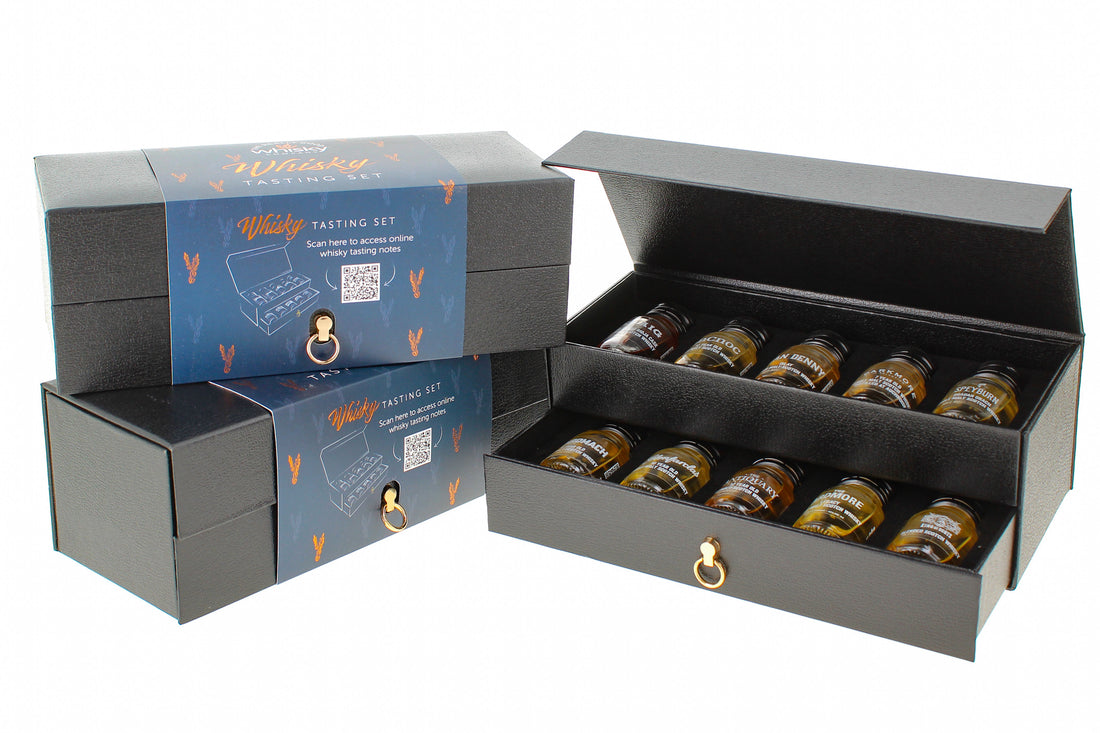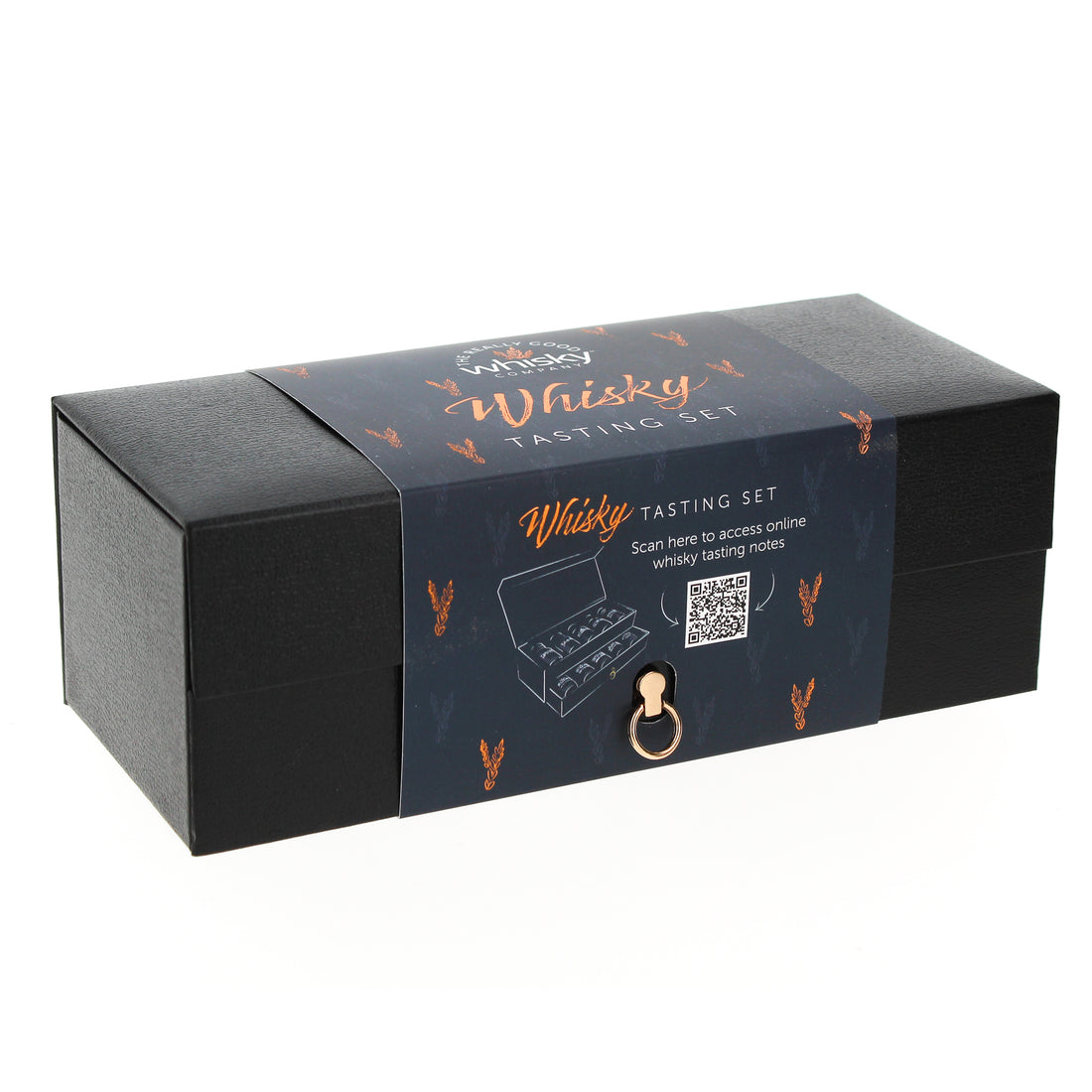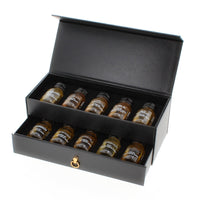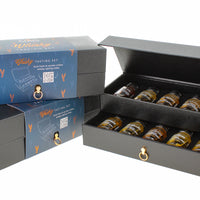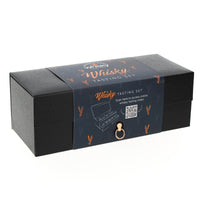 Whisky Tasting Gift Box 10 Malts to Try - A whisky tasting Experience in a Box! 42%
A whisky tasting gift experience in a box and fabulous whisky gift! This is brilliant for anyone wanting to impart the first flirtations of a whisky love affair, or for the seasoned whisky aficionado wanting something extra special to tantalise and tease their taste buds.
Ten Special drams, curated to maximise the whisky experience and presented in a leatherette 2 layer box with pull out drawer. Includes QR codes on each bottle, leading you to your own tasting session! It's a whisky tasting experience in a box! Whiskies may vary from those shown, but will be of equal or greater value and all from some of the finest whisky distilleries in Scotland.
Let us know if you want to send this along with a gift message. Shipping worldwide now - perfect whisky gift for Christmas, birthdays, anniversaries or Father's Day...... or if you want to treat yourself - go on - we won't tell!!
this pack contains:
*The whiskies included might vary slightly to the pictures due to batch production, however, where necessary, substitutes will be of equal to or greater value.