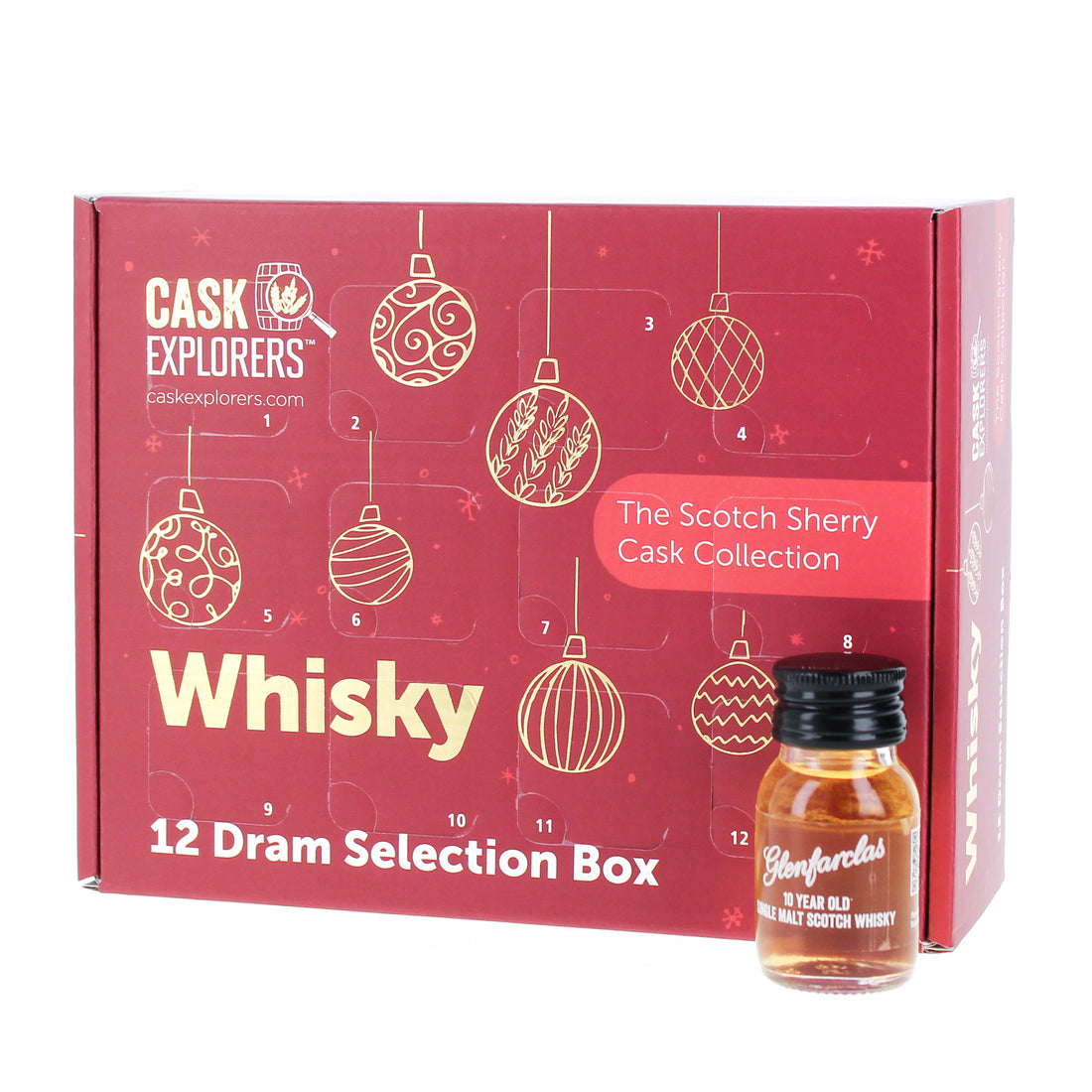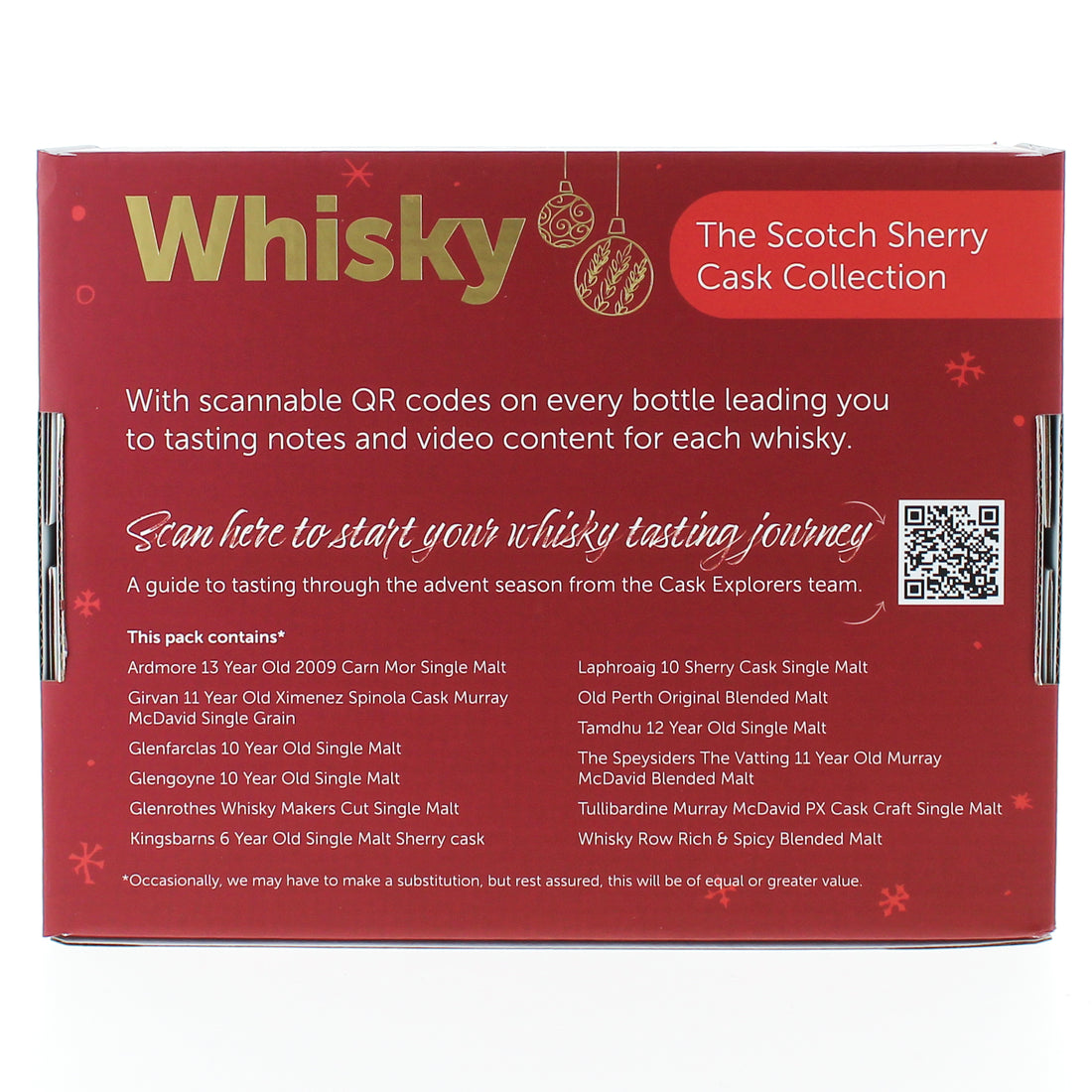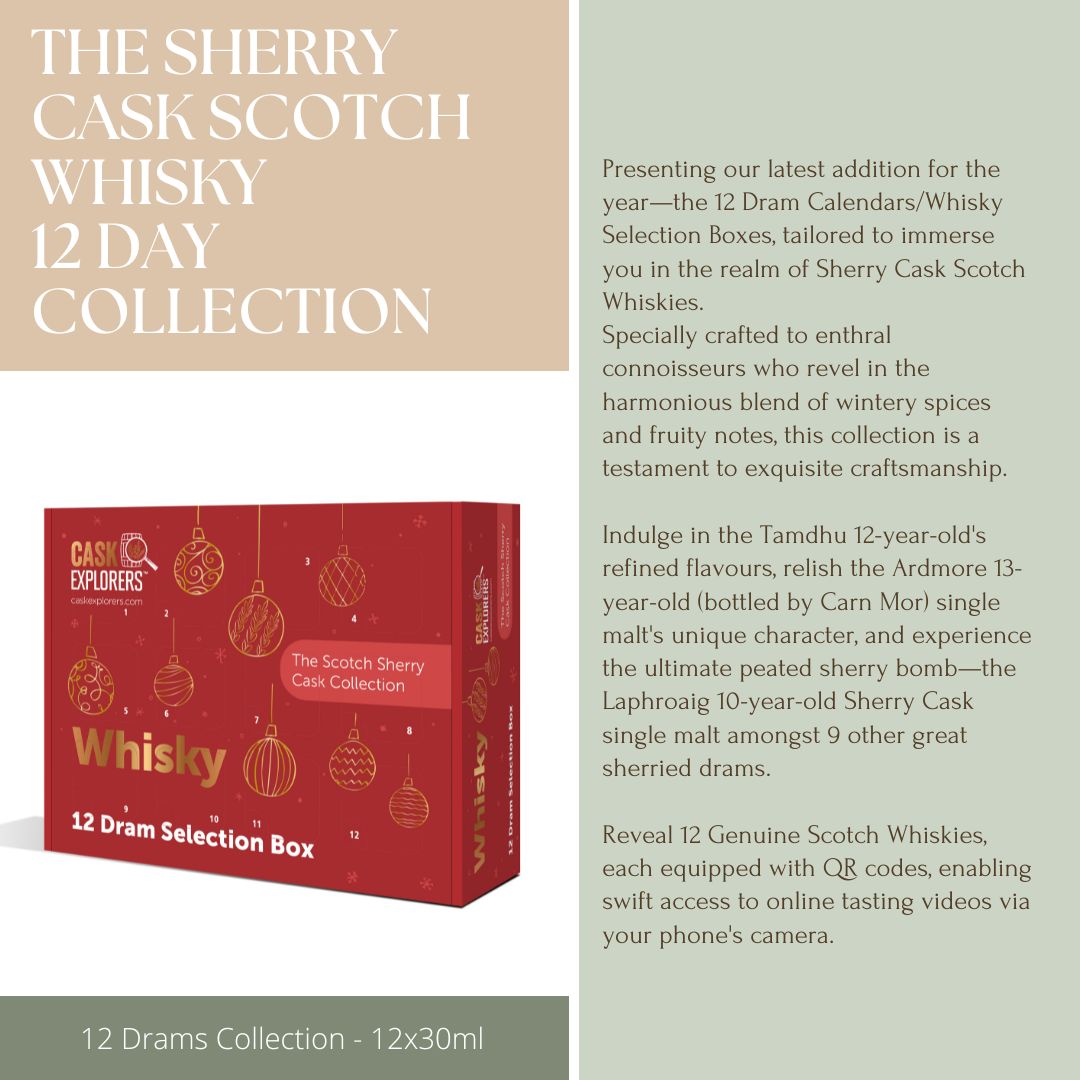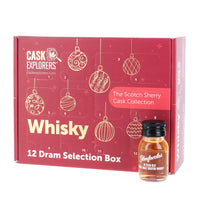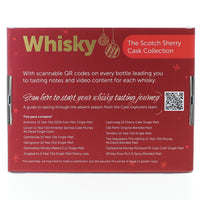 12 Day Scotch Sherry Cask Advent Calendar 2023 - £74.99 - 12xcl 45.15%
Presenting our latest addition for the year—the 12 Dram Calendars/Whisky Selection Boxes, tailored to immerse you in the realm of Sherry Cask Scotch Whiskies.
Specially crafted to enthral connoisseurs who revel in the harmonious blend of wintery spices and fruity notes, this collection is a testament to exquisite craftsmanship.
Indulge in the Tamdhu 12-year-old's refined flavours, relish the Ardmore 13-year-old (bottled by Carn Mor) single malt's unique character, and experience the ultimate peated sherry bomb—the Laphroaig 10-year-old Sherry Cask single malt amongst 9 other great sherried drams.
Reveal 12 Genuine Scotch Whiskies, each equipped with QR codes, enabling swift access to online tasting videos via your phone's camera.
We don't want to ruin the surprise, so if you want a full list of what's in the calendar click the 'what's in the pack' link below.
Don't miss out - this is the whisky advent calendar to get and stocks are limited - so do hurry!!
Our calendars will be shipping across the world starting from the middle of September. You can place PRE-ORDERS now to make sure you get the ones you want.
You'll get the exact cost of shipping in checkout (before you commit!).  Delivery costs are £55 for USA*,  £27.50 for EU Countries and just under a fiver across the UK. Asia, Africa and Oceana are all on our shipping routes - see price before checkout!!  (US orders will take approx two weeks once shipping has commenced.).
*Hawai costs £185. And sadly, if you live in Utah, Iowa, Canada,  Alabama, Poland, India, Mississippi, New Hampshire, Estonia, and Bulgaria we can't ship to you (consider moving home - sorry!!!)
this pack contains:
*The whiskies included might vary slightly to the pictures due to batch production, however, where necessary, substitutes will be of equal to or greater value.